A Hill Station: An ancient hill town Tansen-1350 meters above sea level, is the administrative headquarters of Palpa district and lies in Lumbini zone of Nepal. It is a typical Nepali town with numerous fairs, festivals, religious and cultural events. The name Tansen has been derived from the magar word tansing-means the northern settlement. Magars in Palpa district and Newars in Tansen town inhabit in majority. The main religion of the people of Palpa is Hinduism followed by Buddhism. There are also Muslims and Christians in small communities. Tansen is the best and nearest hill station of west Nepal and northern states of India due to its location and climate.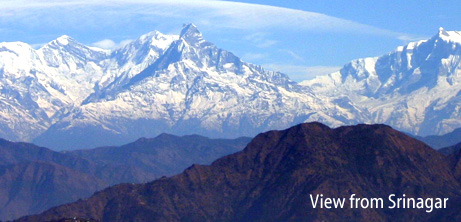 Attractions of Tansen

Historical / 0-5 km / on foot or vehicle / "Old Nepal still alive"
Available

Hotels and Restaurants

Entertainment

Shamanism, Magar culture, Traditional, Gaine-the wandering minstrels

Central Town

Sitalpati-built by Khadga Shamsher, Tansen Darbar with biggest door of Nepal-built by Gen Pratap Shamsher JBR in 1927 AD / Makhan tol

Shoppings

Local and Imported materials, Souvenirs, Curios, etc.

Bronzecrafts

Karuwa / Water Jug and other various item -Taksar tol

Handicrafts / Textile

Dhaka cloth-Silkhan tol, Bhimsen tol Bhagawati tol, Asan, Mehaidhara, Dhuwaghat, Bartung, Banstari, Parbas, etc.

Temples

Amarnarayan / Narantol-built by Amar Singh Thapa in 1806 AD, Bhagawati / Bhagawati tol-rebuilt by Col Ujir Singh Thapa in 1815 AD.

Buddha Bihar

Ananda-Bhimsentol, Mahabodhi-Laharepipal, Mahachaitya- Taksar, Karuna/Holangdi- Holangdi, Dharmachakra - Badigantol.

Parileyakban

Srinagar hill.

Shakya Family

Descendants of Lord Shakyamuni Buddha live the in town

Muslim Mosque

Jama Masjid-Bhagawatitol

Srinagar hill

Vantage point / vehicle or walk-2 km. Unique landscape and himalayan peaks, forest of pines and rhodondendron-the national flower, wild flora & fauna, picnic spot, peace/relax, Buddha sutpa, meditation, nature walk.

Christian Church

Hebron-Mehaldhara and Tansen-Bhagawati tol

Fairs & Festivals

Dashain, Tihar, Bhagawati jatra, Ropai jatra, Ganesh jatra, Amarnarayan jatra, Bhaag jatra, Maghesakranti, Lakhe, Bhimsen jatra, Gai jatra, Janai purnima, Ridi fair, Saytawati fair, Holi, New Year, Shivaratri, Parbas mela and many others.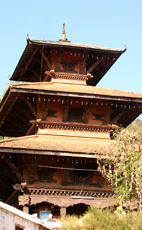 7 Points to Visit Palpa
Pictures of Tansen


Tansen view from srinagar


Flower










Sitalpati (Central of town)